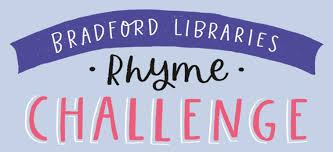 9 July 2019
Lilycroft Nursery School was nominated for the 'Bradford Libraries Rhyme Challenge Best Practice Childcare Setting Award!'
Over the last few weeks our nursery children have been learning new rhymes and earning special certificates. Rhymes help children feel confident with words and will also help them as they begin to learn. Sharing rhymes is also a fun way to build a loving relationship and help your child develop a lifelong love of rhymes, stories and books.
One of our nursery children went along to the award ceremony at City Hall, Bradford, joined by her mother and one of our teachers, Safia Anees.
Lilycroft Nursery was praised for having the most children take part in the Rhyme Challenge in a nursery school setting and for providing the highest amount of parent feedback.
Well done to all the children who took part!
'Research has shown that those children who are better at detecting rhymes tend to be more successful at learning to read, a relationship that is independent of children's class backgrounds, intelligence, and level of memory ability.'
Bradley & Bryan, 1985; MacLean et al, 1987; Bradley, 1988; Ellis & Large, 1987