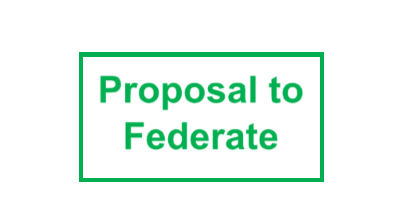 17 September 2018
For a number of years St Edmund's Nursery School and Lilycroft Nursery School have worked together both independently and as part of the Bradford Nursery Schools Consortium. We share a similarity of vision and ethos and our Senior Leadership Team and Governing Bodies have begun to work closely together to create a forward-looking idea of what our schools would achieve by working together formally, while retaining our strong leadership structures and the special individuality of each school, which is so important to us and our communities.
A Federation between our two nursery schools will ensure the continued and sustained high quality learning and development opportunities for current and future children at our schools. The Federation will allow both schools to retain their own individual identity and character formed within the context of their individual communities.
All parents and stakeholders have been sent a letter along with the proposal. Parents and stakeholders have also been invited to a drop in session. These will be on:
Friday 5th October 8.45am to 9.30am
Tuesday 9th October 12.30pm to 1.00pm
If you have any questions about the proposal, or would like more information, please call 01274 545647.