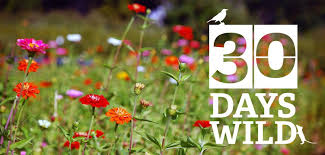 We are going WILD with The Wildlife Trusts!
This June, Lilycroft Nursery are joining hundreds of thousands of families, schools and nurseries who are taking part in 30 Days Wild. From bug hunting and looking up at the clouds to feeling the grass with our feet and drawing nature inspired pictures, we will be outdoors doing something a little bit wild every day: that's 30 Days of fun, exciting and simple Random Acts of Wildness.
We will be blogging our wild adventure over on our Lilycroft Blog here!